Who We Are A strong track record in healing, health, and wellbeing
Our goal is to get you well and out of here as fast as we possibly can. The goal is for you to send us someone else who is stuck. With this in mind here is something for you to consider...
Since 1997 Wellness at Work Ltd, has been therapy providers to major corporations. These have included Microsoft, IBM, TVNZ, TV3, Villa Maria Wines, Deloittes, Morgan & Banks, plus many elite athletes at National, World and Olympic levels.
Wellness at Work therapy team worked on two America's Cup defences for Team New Zealand. Has been a rehab provider for Ports of Auckland, Air New Zealand is an ACC vendor provider. The Bodytool® and ScarsAway® myofascial release tools developed in our clinics have now been sold in 50 countries plus the Bodywall® system is patented and in use here and internationally and our TBT© Tennis Ball Technique muscle release techniques are published and in use in NZ and overseas.
Wellness at Work Ltd were the first to bring Bodywall® to Auckland, and featured on TV3's Downsize Me and on TV in 140 countries on FIFATV. Our therapists were involved in the development this fabulous technology from the very outset. Bodywall® offers users exceptional results for weight loss, general fitness and core training ideal for lower back problems and the technology has achieving stunning results in rehabilitation plus high performance athletic training, with current world and national champions having trained on the system.
If you really have had enough of struggling with your weight or sore back and want to feel normal again why not book in for a trial and assessment. If it's increased athletic performance you want, give us a call for to see if you meet our requirements for a free Bodywall trial. No matter how fit you are we can help you to improve your VO2 max, flexibility endurance and strength.
Read what people say about us in our Bodywall References.
Let's get Social
With our free health tips...
We'll help you find a needle in a haystack...
Our Team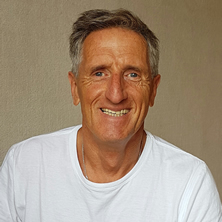 Chris Toal
A passionate Forensic Bodyworker for two decades, Chris says that he's only a facilitator of communication between you and your body. He believes that many persistent unresolved injuries and conditions are only waiting for...
more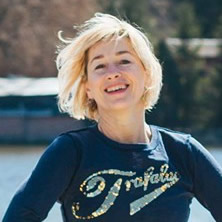 Alla Kalinina
Alla has a deep base to draw on. A renowned dance choreographer and fitness instructor in her homeland, Ukraine, her Aerobic dance teams were European champions. Alla is also a qualified mobility therapist...
more
Client Testimonials
What people just like you sing about our services
"Thank god for 'Wellness at Work Limited', we finally have people who know what healing the body really means and don't charge the earth for good health."

Brenda Fox
Director, Contours Gym Hamilton
"Meeting Chris Toal and using Bodywall has changed my life in many ways. It took me from being a musician, to becoming an athlete."

Paloma Bruce
Opera Singer, Rata Studios
"I was barely able to walk. I underwent various treatments including physiotherapy, Pilates, chiropractic, acupuncture, neural prolotherapy and Bodywall. I found both Danny and Chris to be professional informative and caring. Every session I had led to improvement. I am happy to refer patients for this treatment."

Dr Tessa Jones
"This is the first time that I have had my hands above my head for a long while. I felt a sense of standing taller than had for many years."

Edna McCulloch (age 91)
Like a free info pack?
We would really love to help. No change No charge!
Provide us with a quick outline of your health issues and we will send you relevant info and references from others that have been where you are and are now well. Stop struggling; this is not living - you are supposed to be clear headed and happy.