Massage Therapy
As a health therapy, Massage dates back thousands of years.
References to Massage appear in historic documents from China, Japan, India, and Egypt. In New Zealand, massage therapy is used as a complementary therapy by a number of health care providers and Wellness at Work is a provider for Southern Cross and a vendor provider to ACC.
The practice of massage therapy is a wellness model which aims to support clients by reducing stress and stressors to balance mental, emotional, and physical issues. A variety of techniques and styles may be used depending on the skill and qualifications of the therapist. The goal of a massage session may include: relaxation massage; clinical, remedial, or therapeutic massage. I can also extend to movement re-education Chi or energy work.
In Swedish massage a therapist uses long strokes and kneading circular movements. They can also use vibration, tapping, deep tissue massage, myofascial release, neuromuscular techniques or trigger point therapy. When performed by a qualified practitioner massage is inherently safe however people with existing health conditions should discuss your concerns with your health care provider.
At this time the New Zealand Massage Industry is unregulated, and therefore not all Massage Therapists are qualified or hold appropriate qualifications. All therapists contracted to Wellness At Work hold the appropriate qualifications for the work performed.
Let's get Social
With our free health tips...
It all starts with 90 minutes that could completely change your life!
With our exclusive BodyAudit© we both find out what is really wrong with you, so finally you can get started on your journey back to health.
Our Team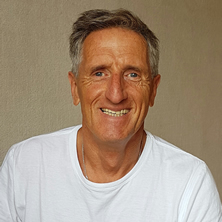 Chris Toal
A passionate Forensic Bodyworker for two decades, Chris says that he's only a facilitator of communication between you and your body. He believes that many persistent unresolved injuries and conditions are only waiting for...
more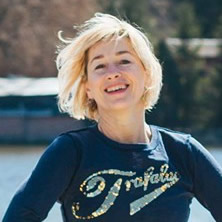 Alla Kalinina
Alla has a deep base to draw on. A renowned dance choreographer and fitness instructor in her homeland, Ukraine, her Aerobic dance teams were European champions. Alla is also a qualified mobility therapist...
more
Like a free info pack?
We would really love to help. No change No charge!
Provide us with a quick outline of your health issues and we will send you relevant info and references from others that have been where you are and are now well. Stop struggling; this is not living - you are supposed to be clear headed and happy.