Personal training
Let's talk about why it's so important to have personal training.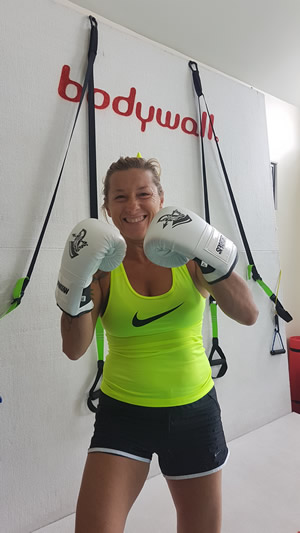 The fast pace of modern life means we have very little time to achieve our goals. We rush around and don't always have quality time for ourselves and our fitness. Investing money in your health and beauty will certainly pay off in the future in how you feel now, how easy it is to get through each day, and what it costs you in effort time and money to stay or get healthy in the years ahead.
W. Edwards Deming wrote. It is not enough to do your best; you must know what to do, and then do your best. A qualified and competent personal trainer will help you to do just that. Know what you are doing and get good at doing it. Clunking around in an unfamiliar place working with unknown equipment is not going to be as productive as being supervised and safe. The number of people hurting themselves at the gym is rapidly increasing last year 52,964 claims were made to ACC for gym-related injuries yet using the patented Bodywall we have had only a handful of very minor injuries and one ACC claim in 17 years of operation. Training on Bodywall® is remarkably safe.
Below are 10 reasons why we feel you need a trainer and a training plan.
1/ Training plan.The trainer will always test you and determine an exact plan for achieving your goal. Maximising loadings by taking into account, your age, any illness and your physical capacity, breathing etc, so they can be sure your body is ready for the next steps and you enjoy the process.
2/ Speed of results.The Pareto principle the 80/20 rule specifies that 80 percent of consequences come from 20 percent of the causes, or there is an unequal relationship between inputs and outputs. With as little as 20% of the effort 'applied correctly' you can get 80% more results. Exercising correctly gets you much better results. The entire success of the training process depends on the effectiveness of the flow of your time. The patented Bodywall® technology allows us to increase the speed of this process. As you rapidly improve proprioception and understand how to move your muscles, you will gain higher knowledge of what your body is doing so you can do your 20% a lot better to get faster better results. Your personal trainer will select an exercise pattern that will keep you focussed on doing your best and refresh this pattern constantly to keep you engaged. With over 700 exercises available and highly qualified instructors Bodywall® makes sure you stay focussed so you don't relax into mediocre training patterns.
3/ Constant advice and recommendations.Our qualified personal trainers keep up with the latest nutritional research and information and understands your personal objectives so with regular questioning they are able to provide informed support on diet and life choices to best suit your needs and goals. It may be that some of the issues you are having can be improved or rectified with some simple basic changes to meal sizes, food choices, hydration and meal timing.
4/ Injury prevention.Your Personal Trainer will always guide you on how to perform movements correctly guaranteeing an ideal technique and greatly reducing the possibility of injury. You are guided on how to breathe correctly to maximise your effort, also on how to warm up, and down properly, so your training doesn't negatively impact on other parts of your daily life.
5/ Creativity and learning.The number and complexity of exercises on Bodywall® are unmatched on any other system so PT's using the Bodywall® program are never stuck for options, training routines are always challenging, surprising, and uplifting. Learning to know your body in a fun environment is fun and hugely rewarding. You will be constantly surprised and entertained at how versatile Bodywall® is at getting the best from you.
6/ Individual approach.We all face challenges at different times of our lives, and an individual one on one approach means that to are able access a professional resource that is focussed on listening to you and working with you on your health. Often a training session can come at a time where it delivers 'just what you need' that boost and lift plus time out.
7/ Company and motivation.A professional Personal Trainer works with you on your team and is always 'on your team' they have only one goal, to motivate you to get back on track and to stay on track. Often you have no idea of just what you can achieve without getting the right support and elevating your personal view of 'you' can deliver huge dividends in emotional states and mental capacity as well as physical performance in your everyday life.
8/ Leading the way.Guided Bodywall® sessions can be for up to two people so not only can your trainer be on your team your best friend can join as well so you both help to motivate and support each other. Commitment and discipline increase when you train as part of a small team with people who believe in you.
9/ Clear programs.Bodywall® programs are designed to grow your abilities they are very challenging yes, but they are also coached and designed so you can immediately see and feel your successes and understand how much you have progressed every time you train.
10/ Wise Investment.Investing your money in a safe training program with professional personal trainers is far more fun and enjoyable than investing in treating all your problems later, and in the process your will quickly see how effective and profitable this is in the long run.
If you have any questions feel free to email us.
Why start tomorrow, call us and start today.
Kind regards,

Alla Kalinina
Fitness Instructor & Facial Massage Specialist Wellness at Work Ltd.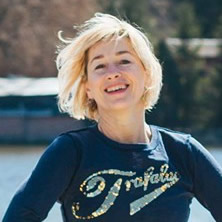 Blog Post by Alla Kalinina
Added 29-Mar-2019
It all starts with 90 minutes that could change your life!
With our exclusive BodyAudit© we both find out what is really wrong with you, so finally you can get started on your journey back to health.
Our Team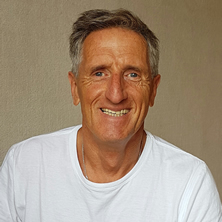 Chris Toal
A passionate Forensic Bodyworker for two decades, Chris says that he's only a facilitator of communication between you and your body. He believes that many persistent unresolved injuries and conditions are only waiting for...
more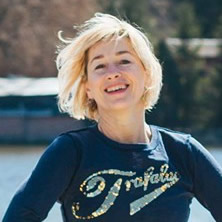 Alla Kalinina
Alla has a deep base to draw on. A renowned dance choreographer and fitness instructor in her homeland, Ukraine, her Aerobic dance teams were European champions. Alla is also a qualified mobility therapist...
more
Like a free info pack?
We would really love to help. No change No charge!
Provide us with a quick outline of your health issues and we will send you relevant info and references from others that have been where you are and are now well. Stop struggling; this is not living - you are supposed to be clear headed and happy.